Payment Method:
We only can accept PayPal
How to Place the Order ?
Step 1: You need add your interested items into the Shipping Cart: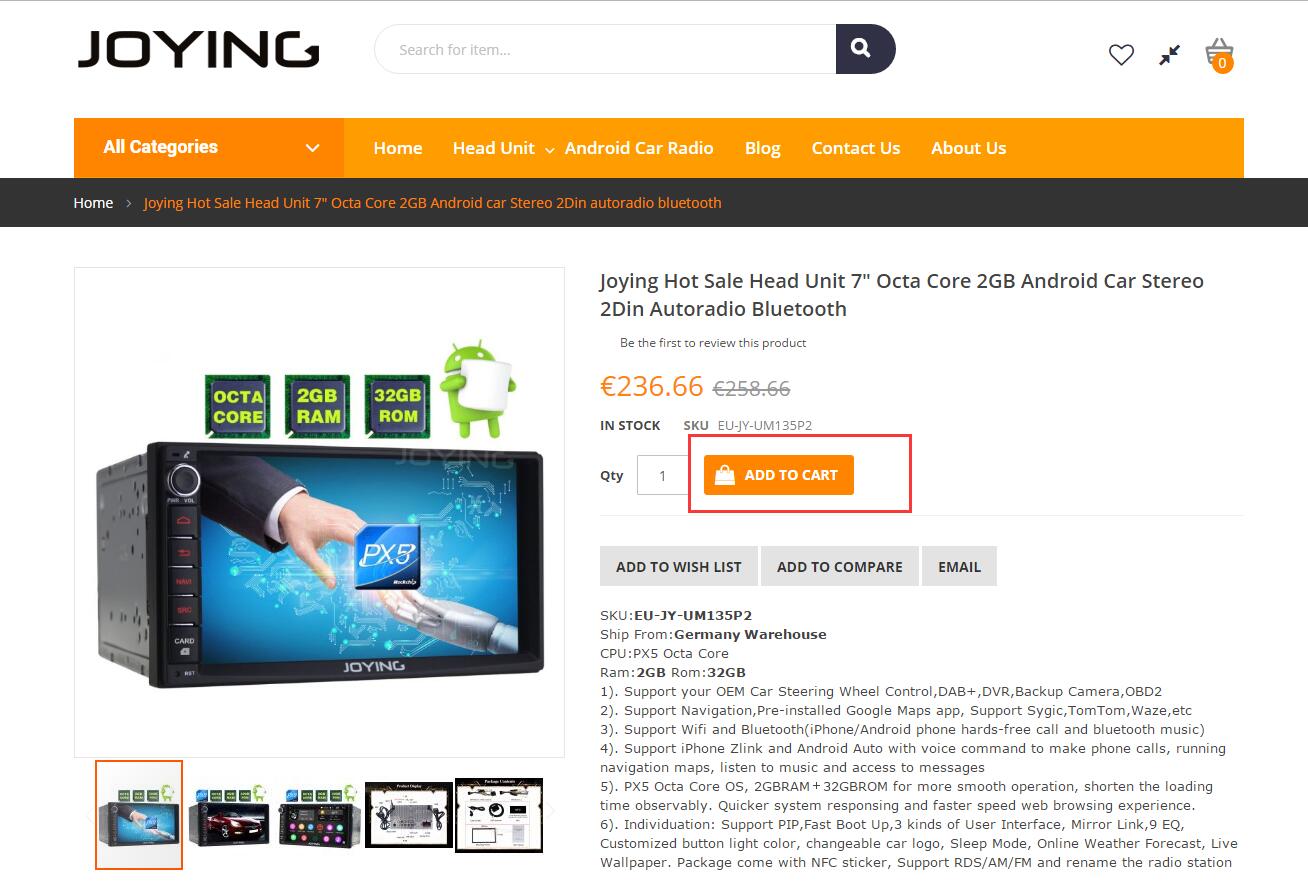 Step 2: Pls Click the Shipping Cart icon and go to " View and Edit Cart "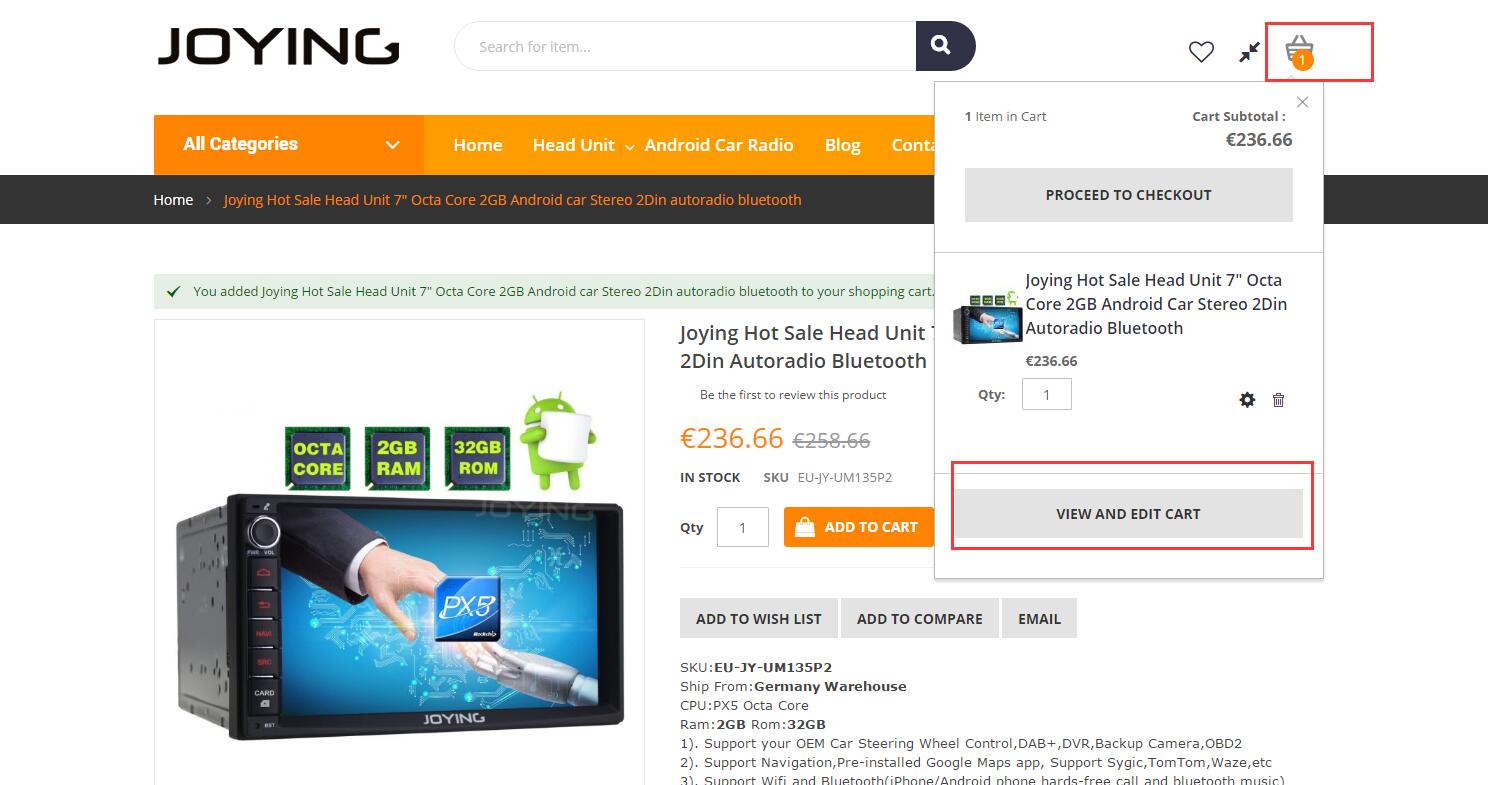 Step 3: Confirm the items you needed, then go to " Process to Checkout "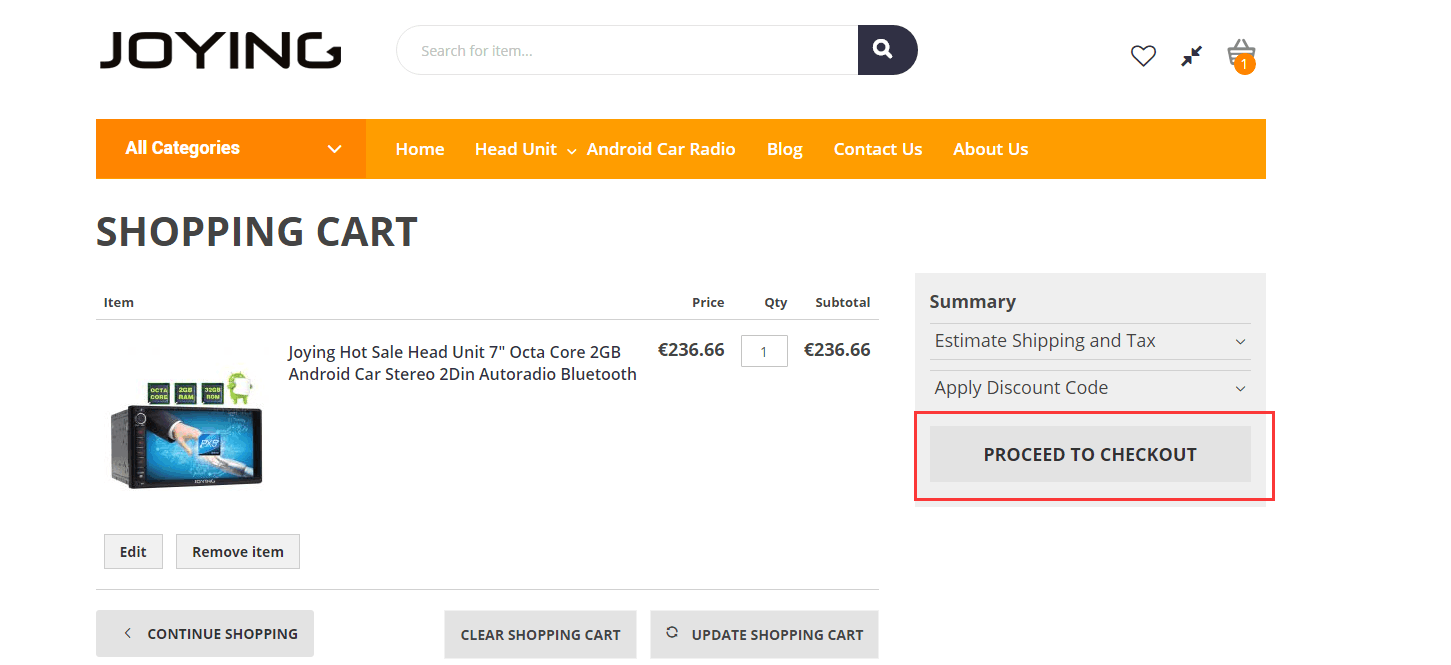 Step 4: Pls filling in your Shipping infomation and go to NEXT: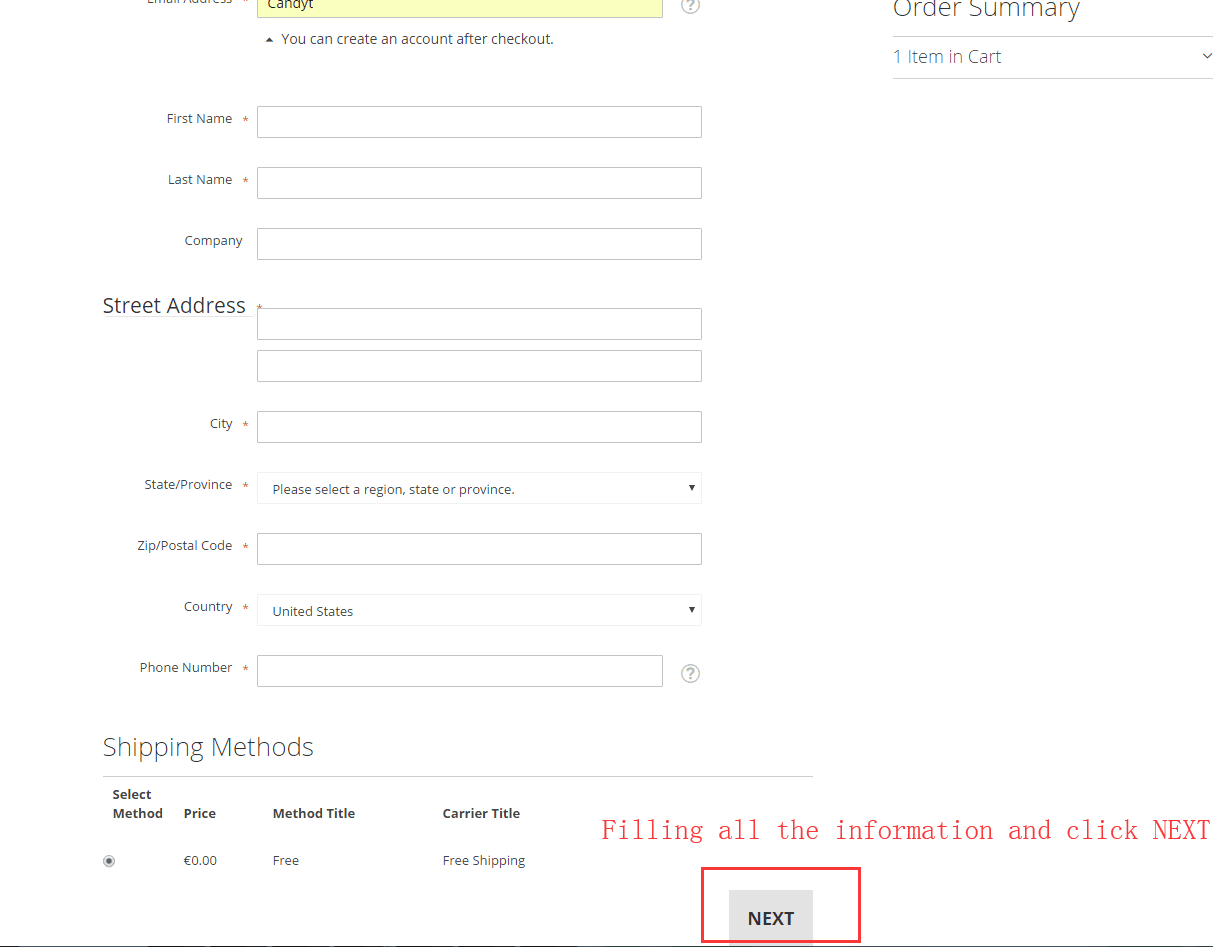 Step 5: Pls go to " Continue to PayPal":

Step 6: Log in your PayPal account and proceed the payment: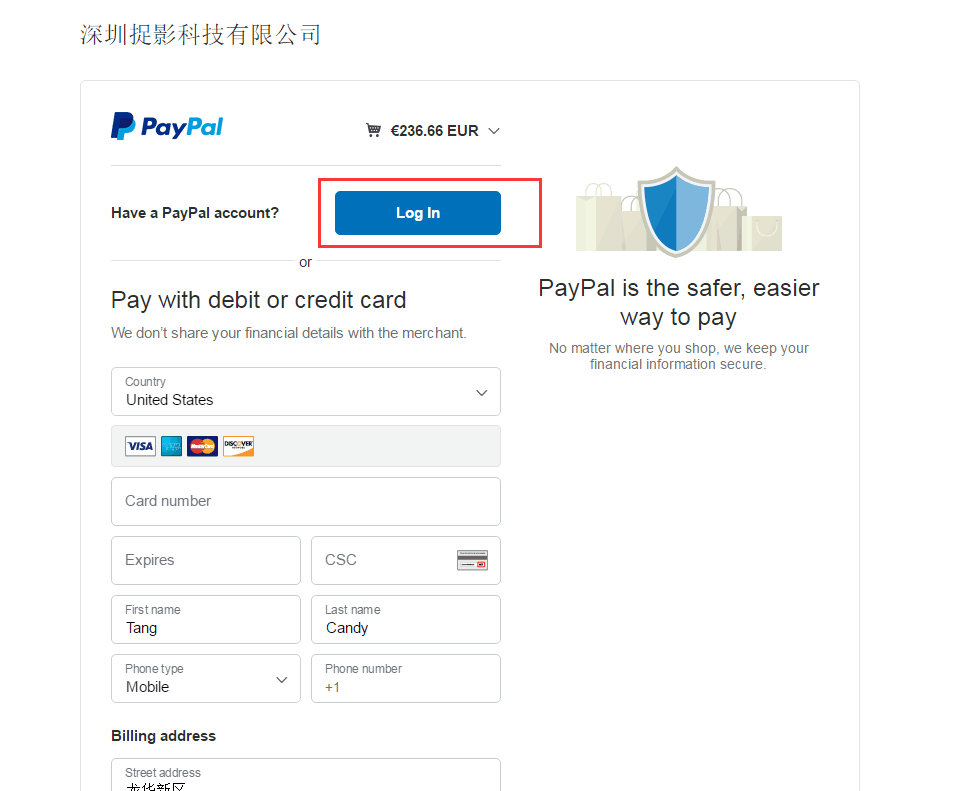 After you finished the payment, you will got a confirm email about your order and your order number. Also we will got your order in our system. Then we will arrange to shipping you with 24 hours (except the weekend and some special holidays) and send you the tracking number.
If you still have problem and confusion on the payment, you can feel free to contact us online or email us europe@joyingauto.com